Hallingdal and Hemsedal
Back
Click here for the external online guide to iceclimbing in Hemsedal. You will find an english version of the Hemsedal part of the guide.

Our self-produced stuff:
Topo for Hydnefossen.
Topo and photo albume for Lithium (WI5,6pitches) just to the right of Hydnefossen, Hemsedal.
Topo and photo albume for Eventyrland (M7,WI5,230) at Svenkerud close to Gol.
Hydnefossen, the big classic in Hemsedal. Photo: Martin Skaar Olslund.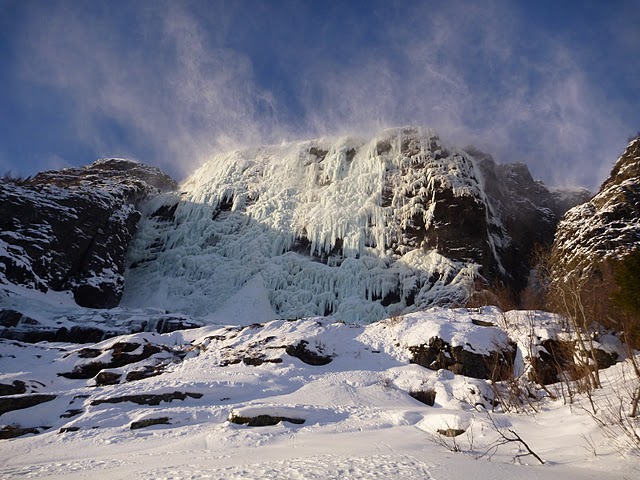 Oppdatert 11.01.2011